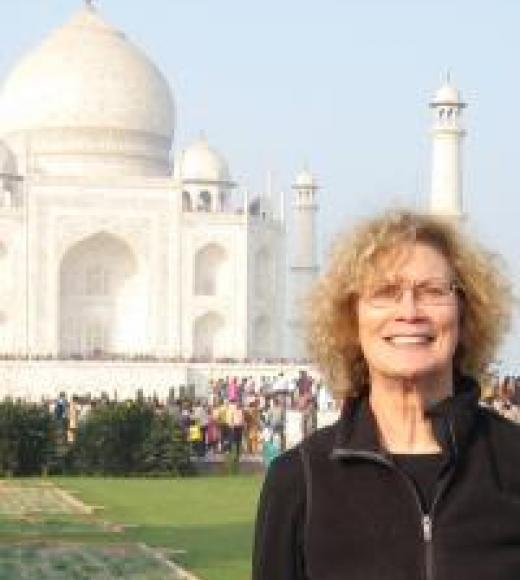 Position Title

Professor of Religious Studies

Paul A. and Marie Castelfranco Chair in the History of Christianity
Bio
Education and Degree(s):
B.A. (cum laude), Vassar College
Ph.D., Warburg Institute, University of London
Research Interest(s):
History of Christianity
Religion and Science
Jewish-Christian Relations and the Christian Kabbalah
Race, Class, Gender and Religion
Western Esotericism (Alchemy, Kabbalah, Mesmerism, Spiritualism, Theosophy)
Course(s) Taught:
RST 1C: Sacrifice
RST 11: Ethical Eating
RST 80: Religion and Gender
RST 104: Christianity 1450-1700
RST 105: Christianity 1700-1926
RST 120: Religion, Magic, and Science
RST 200A The Historical Roots of the Study of Religion
RST 10 Crime and Punishment in the Contemporary US
Profile:
I received my B.A. from Vassar College and my PhD from the Warburg Institute, University of London. My focus of interest is on the interaction between religion and science in the West, with a special emphasis on Jewish contributions to science and on issues dealing with race, class, and gender. My most recent book Religion, Magic, and Science in Early Modern Europe and America was published by Praeger in October, 2011. My interest in the Jewish Kabbalah and the influence it had on European Christians, especially in terms of scientific developments, is reflected in a number of articles and books, especially Leibniz and the Kabbalah (Dordrecht: Kluwer, 1995) and The Impact of the Kabbalah in the 17th Century: The Life and Thought of Francis Mercury van Helmont, 1614-1698(Leiden-Boston: Brill, 1999). Among my most recent articles are "Friend or Foe: Current Debates in Science and Religion." Controversies in Contemporary Religion: Education, Law, Politics, Society, and Spirituality. 3 vols. Ed. Paul Hedges. Santa Barbara, CA: Praeger, 2014, 2:23-52 and"Melancholy, Madness, and Demonic Possession in the Early Modern West." Mental Health, Spirituality, and Religion in the Middle Ages and Early Modern Age. Fundamentals of Medieval and Early Modern Culture. Berlin/Boston: Walter de Gruyter, 647-689. I am currently working on a book about changing attitudes toward the pain and suffering of Humans and Animals, 1450-1850.
Selected Publications: