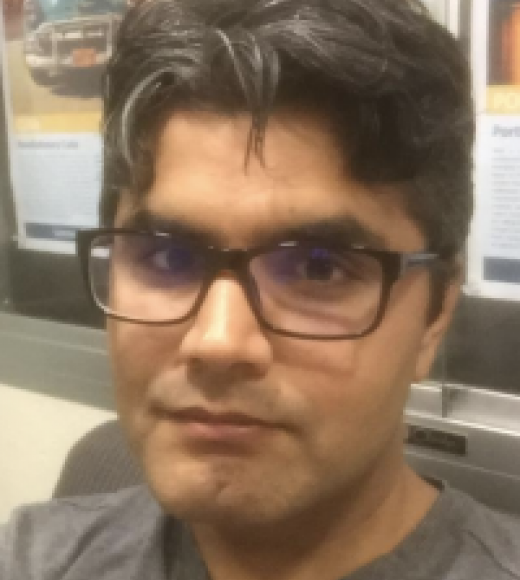 Position Title

Graduate Student in the Study of Religion

Teaching Assistant in Religious Studies
Bio
Adviser(s): Prof. Eva Mroczek
Education and Degree(s):
BA in Religious Studies, Minor in War and Peace Studies, University of California, Davis, 2018
Research Interest(s):
Ancient Mediterranean Religions
Hebrew Bible and Qur'an
Noncanonical Jewish texts
Comparative Scriptural Interpretation
Judaism and Islam in Antiquity
Teaching Experience:
RST 1H: Sex, Marriage, and Divorce in Judaism, Christianity, and Islam (Fall 2018 UC Davis)
RST 12: Abrahamic Religions (Winter 2019 UC Davis)
RST 1C: Sacrifice (Spring 2019 UC Davis)
Profile:
I am a second year Ph.D. student in the Study of Religions program focusing on Mediterranean Religions. I am generally interested in the intersections of Abrahamic religions and how they borrowed from and influenced each during their centuries long development. I am specifically interested in how this process played out in noncanonical texts in the three religions.
I am also interested in Semitic culture and philology as well as Indo-Iranian culture, religion and languages, concentrating mainly on the Vedas and the Avesta. I'm currently working on a paper investigating how Job's ethnicity influenced Christian and Islamic soteriology as well as the interconnectedness of Eve's biology and morality in noncanonical Abrahamic texts. 
Languages 
Modern: 
Farsi (Persian)
Urdu  
English
Pashto  
Spanish
Ancient: 
Biblical Hebrew  
Classical Arabic 
Ugaritic 
Service Positions:
2018-Present UCD Graduate Student Association (GSA) Representative for the GGSR
Honors and Awards:
Honors Thesis: The Reception of the Book of Job and Concepts of Ethnicity in Ancient Judaism, Christianity, and Islam