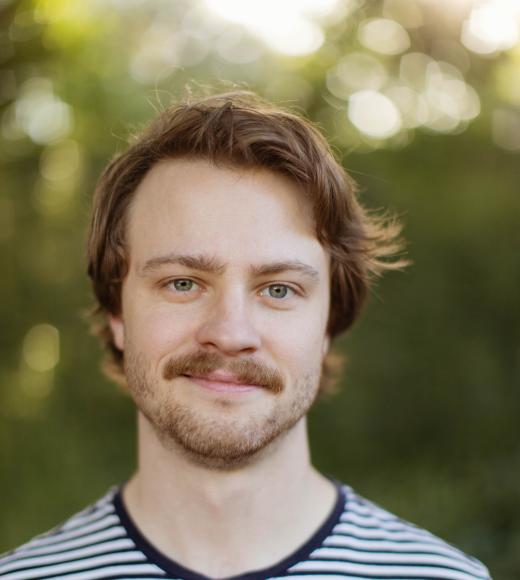 Position Title

Phd Candidate in the Study of Religion
Bio
Adviser(s): David Biale
Education and Degree(s):
M.A., Religious Studies, University of Denver
B.A., Theology, Colorado Christian University
Research Interest(s):
Modern Jewish thought
Jewish-Christian relations
Secularization
European intellectual history
Critical theory
Teaching Experience:
RST 23: Introduction to Judaism
RST 33: Magic and Demons
RST 1H: Sex, Marriage, Divorce
RST 12: Abrahamic Religions
RST 60: Introduction to Islam
RST 1G: Myth, Ritual, Symbol
RST 1B: Death and Afterlife
RST 45: Christianity
Profile:
Benjamin R. Fisher is a PhD candidate in the study of religion with a designated emphasis in critical theory at the University of California, Davis. His main research areas broadly are modern Jewish thought, Jewish-Christian relations, and European intellectual history. His dissertation, entitled The Critique of Myth in German-Jewish Thought, chronicles the rejection of "myth" in nineteenth and twentieth century German-Jewish thought among thinkers such as Heymann Steinthal, Hermann Cohen, Sigmund Freud, Erich Auerbach, Theodor Adorno, and Ernst Cassirer. This is set within the context of  German Romanticism, Liberal Protestantism, philology, comparative religion, and esotericism as well as the history of Jewish-Christian relations and prior iterations of Jewish rationalism. He holds a MA in religious studies with a concentration in philosophy of religion from the University of Denver and a BA in theology from Colorado Christian University. Prior to UC Davis he worked as a research and teaching assistant in philosophy at the University of Denver. He has also published pieces in Critical Research on Religion and Studies in Religion as well as given papers at annual meetings of the American Academy of Religion.
Selected Publications: