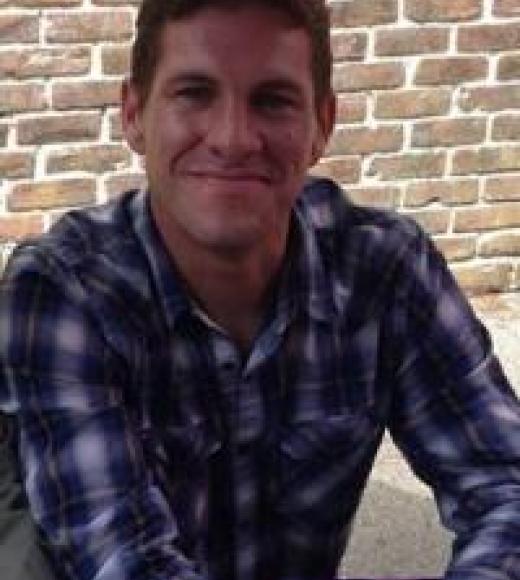 Position Title

Graduate Student in the Study of Religion

Provost's Disseration Year Fellow (2020-21)
Bio
Adviser(s): Allison Coudert, Chunjie Zhang, Timothy Lenoir, Frederick Amrine
Education and Degree(s):
M.A. in The Study of Religion, with a Designated Emphasis in Science and Technology Studies, University of California, Davis
B.A. in Religious Studies, Minors in Classics and English, University of Arizona
Research Interest(s):
New Religious Movements
Secularism and Modernity
Esotericism and Occulture
European Reception of Asian Religions
Max Weber
Rudolf Steiner
History of Science
Science and Technology Studies
Religion and Science
Religious Experience and Science Fiction
Teaching Experience:
Main Instructor, UC Davis – Religion, Magic, and Science
Main Instructor, UC Davis – Religion and Science Fiction
Main Instructor, UC Davis – Death and the Afterlife
Teaching Assistant, University of Arizona – Spirituality, Psychology, and the Mind
Teaching Assistant, University of Arizona – God, Humanity & Science
Profile:
My general area of focus is the history of science, religion, and esotericism during the 19th century in Central Europe, particularly Germany. I am interested in how cultural and epistemological boundaries separating different types of knowledge—for example, science, religion, and esotericism (broadly speaking)—were constructed during the period referred to as "modernity" in European intellectual history. The tentative title of my dissertation is Reimagining Religion, Science, and Nature in Germany and Switzerland, 1875-1925. By highlighting two early twentieth-century German intellectuals—Max Weber (1864-1920) and Rudolf Steiner (1861-1925)—my research draws out the underappreciated influence of esotericism and Asian religious philosophy on the development of scientific and religious thought in fin-de-siècle Europe.
In addition to my academic work, I am a writer and editor in the speculative fiction genre. I have edited several genre-fiction anthologies focusing on supernatural and science fiction themes and have published many short stories, novellas, and a novel. More information about my work in mainstream publishing and speculative fiction can be found at my author website Exegeting the Mystery.
Selected Publications:
"Voyage to India with Sir William Jones: The Asiatick Society Remakes the West." Presented at the 14th International Symposium on Medieval and Early Modern Studies, University of Arizona. Published in Travel, Time, and Space in the Middle Ages and Early Modern Time: Explorations of World Perceptions and Processes of Identity Formation. Fundamentals of Medieval and Early Modern Culture 22 (De Gruyter, 2018).
"The Mandela Effect and Future Memory." Presented at the Sixth International ESSWE Conference: Western Esotericism and Deviance, Universität Erfurt, Germany. Published in Correspondences: Online Journal for the Academic Study of Western Esotericism (vol. 6, no. 2, 2018).
Honors and Awards:
Graduate Group in the Study of Religion Dissertation Writing Summer Fellowship, 2018
Study of Religion First-Year Fellowship, 2015-16
Ora Bretall Scholarship in Humanities, 2014
"Spirit of Inquiry" Honors College Scholarship, 2014
"Why Humanities Matter" Scholarship, 2013