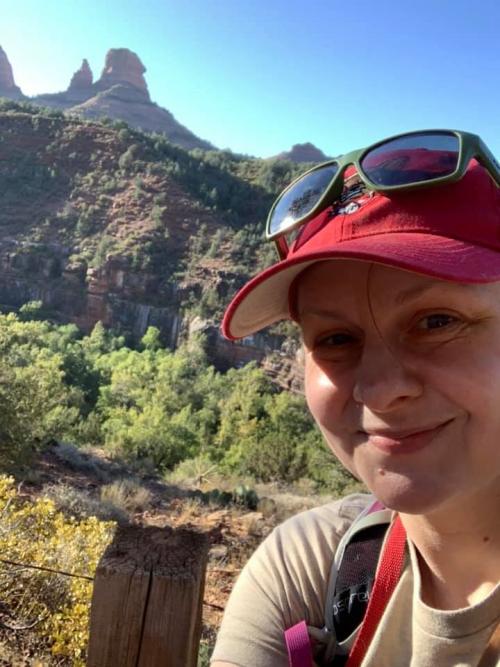 Professor Eva Mroczek has been selected as a Chancellor's Fellow in recognition of her exceptional scholarship. She will hold the title for five years (2020-2025). The recognition comes with an award of $25,000 to support Professor Mroczek's research. The Chancellor's Fellowship program was established in 2000 as a way to recognize faculty early in their careers. Professor Mroczek is the second Chancellor's Fellow in the Religious Studies Department. 
Professor Mroczek is a scholar of early Jewish literary and cultural history. Using Jewish textual sources, her research challenges received understandings of well-worn categories such as the 'book' and 'canon,' to propose less anachronistic approaches to how we read and understand the past. Apart from her exemplary scholarly record, Professor Mroczek is an inventive, rigorous, and thoughtful teacher, a passionate advocate for her students, and a tireless participant in the professional life of our academic and campus communities.
In the eight years since receiving her PhD (2012, University of Toronto), Professor Mroczek has been extremely productive, publishing several path-breaking articles in the most prominent journals in the field of Jewish Studies. She has published seven peer-reviewed articles, eleven book chapters, in addition to several encyclopedia articles and book reviews testifying to her growing stature in the field. She has also authored numerous pieces of public scholarship on important contemporary social issues. In addition to this already impressive publication record, Professor Mroczek has also published her multi prize-winning monograph, The Literary Imagination in Jewish Antiquity (Oxford University Press, 2016), which goes beyond the field of Ancient Judaism, to encompass the fields of Antiquity, Book History, and Reception Studies. This acclaimed, oft-cited, much lauded first book, appears frequently on the syllabi of several undergraduate and graduate seminars, affirming its status as a field-altering work.
Since receiving her PhD, Professor Mroczek has received virtually every major fellowship in her discipline, including coveted fellowships at the University of Michigan (2016) and the University of Pennsylvania (2015). More recently, she was awarded the highly competitive ACLS Burkhardt Fellowship for 2019-2020, specifically meant for newly tenured faculty, and is also a recipient of a fellowship from the Norwegian Academy of Arts and Science for an international collaborative project.